Chris Van de Laar (2018-2019)
While the regalia has changed from a crown and cape, the King wears a chain that carries the names of all of the Kings that came before; including Chris's father, 1985 Grape King Peter Van de Laar.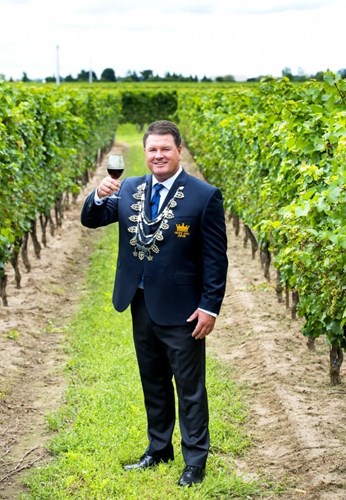 The original Van de Laar family farm on the Niagara Parkway was purchased in 1952 by Chris's grandparents, Dutch immigrants Peter and Catherine. The fruit market which the family has operated for the last 66 years, and is well-known for selling high quality local produce, has many regular customers that have been buying their fruit from the Van de Laar's for generations. Chris's dad Peter worked and then owned the farm for most of his life along with Chris's mother, Cathy. Peter was a pioneer in the grape industry having planted some of the first vinifera varietals in the area.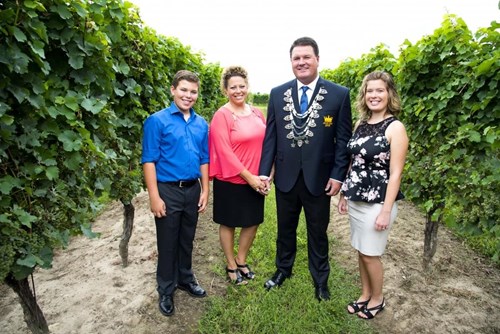 Since buying the farm in 2005, Chris has expanded the operation with the purchase of three additional properties and now farms; more than 110 acres of premium grapes that go into Arterra Wines Canada's Inniskillin and Jackson Triggs brands.
Chris and his high school sweetheart Laura have a daughter, Erica, who graduated from Law School at Western University, and son Nathan who may follow in the family farming tradition.
Chris Van de Laar was officially installed as the 63rd Grape King on Wednesday, September 12th at 3:00 pm at his Line 7 vineyard (at Concession 2) in Niagara-on-the-Lake.