Doug Whitty
Doug Whitty is a third-generation grape grower in Niagara. His grandfather established Whitty Farms in 1908, and the farm was built upon a foundation of work by many family members including Doug's parents Joseph and Leith Whitty. Doug's uncle, Rodger Whitty, was crowned Grape King in 1983. Today, Whitty Farms is a diversified agricultural operation including 55 acres of vinifera grapes, and has expanded to include 13th Street Winery and 13th Street Bakery, all located on Fourth Avenue in St. Catharines.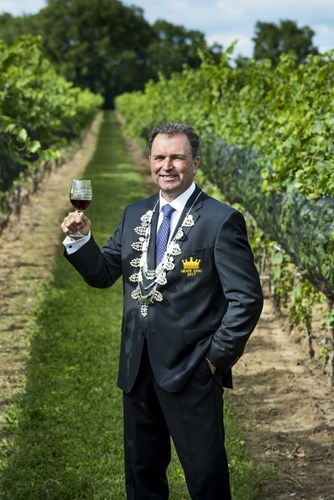 Born and raised in Niagara, Doug graduated from Beamsville Secondary School in 1982 and went on to graduate from the University of Guelph in 1986 with a B.Sc. in Agriculture. His wife and business partner, Karen Whitty, has a degree in Biochemistry from McMaster University and worked at Agriculture Canada for 18 years. The Whitty's participate extensively in farm research and host community activities such as the Grapes of Wrath Mud Run in support of Canadian Cancer society Wheels of Hope program.
Together with their three sons Luke, Benjamin and Thomas, Doug and Karen approach their work in the vineyards with an ethic of stewardship as they strive for harmony, balance and sustainability of the land, vines, people and business. Every crop is produced with a clear focus on making the best wine possible.